Get Shareable Review Links
Review Links
Immediately Share and Collaborate With Approvers in Seconds With Review Links
Review and approval can move fast, especially among creative teams. To keep the ball rolling and make sure everyone has a chance to collaborate on a project, Ashore gives you the option to create a unique review link for each proof.
Review links are an alternative to automated workflows in which approvers are given access to a proof only when it's their turn. Review links are more like a free-for-all. When you create a proof in Ashore, simply copy and paste the review link into the messaging app of your choice: Slack, email, Google Hangouts and even text messages.
Anybody you give the link to can access your proof; there is no limit to the number of approvers you can have. When someone clicks on your link, they are prompted to add themselves to the proof as an approver. Once they identify themselves, they're added to the approver archive in your account and will receive the same notifications as any other approver.
All approvers added via a review link will have the ability to make and reply to comments and give their decisions. So, if you want to quickly gain feedback from as many people as possible, review links are your secret weapon. With our white-labeling tools, you can even customize your review links with your company's name.
Ashore's review and approval software is all about fostering productive collaboration and enhancing the proofing process. Review links make both of these dreams a reality for our users. To discover an easier way to review and approve proofs, sign up for a 14-day free trial of Ashore today.
Create Proof; Share Link
Review links are fast and easy. Just copy and share them. When someone opens on a review link, they are able to add themselves as an approver to a proof. These approvers are automatically added to your approver archive.
Ashore will also save their information so they do not have to identify themselves again for any new proofs you share!
With Ashore's white-labeling capabilities, you can create custom review links with your domain name instead of Ashore.
Need More?
Ashore also has automated workflows that allow you to put file approval on autopilot.
By the way, you can also use review links in conjunction with your workflows. Any new approver who opens a review link will be automatically added to the current stage of the workflow.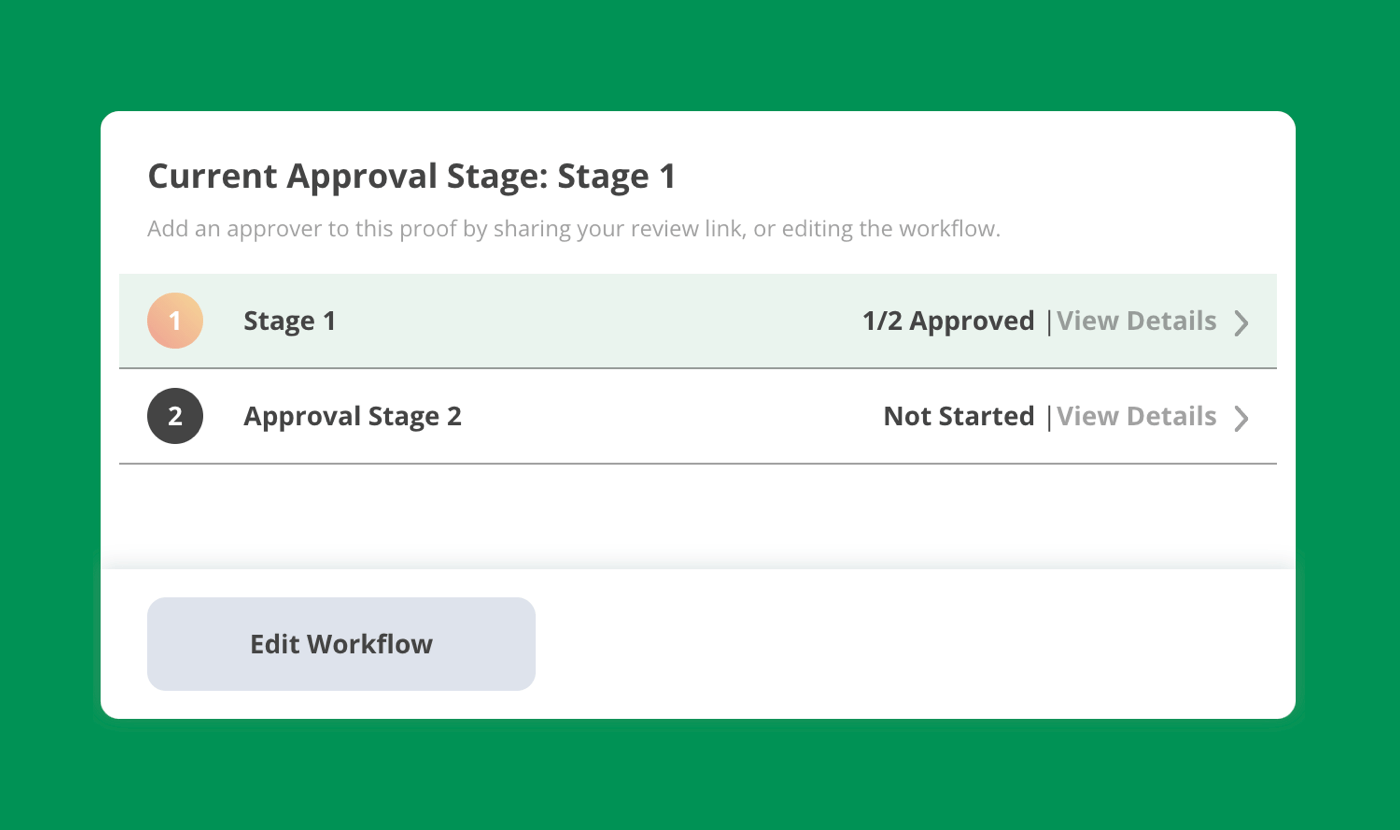 Watch a Demo Now
Want to see how to get started with Ashore? Watch our quick demo!